Welcome to PamperTree Leicester
Health and beauty treatments are an essential part of many people's routines to ensure you always look good and feel refreshed for both special occasions and everyday life. There are so many fantastic treatments to choose from and whether you have something specific in mind or not, or are even considering a spa day packed full of a range of services, you can easily find the perfect selection of venues and treatments for you right here on PamperTree! We advertise the best beauty venues in Leicester that cater to everyone's unique needs and the system is so easy that you can book online ready for an appointment in as little as a couple of minutes. Simply search for the ideal location along with your desired treatment and find the perfect appointments for salons, spas and massage near you on PamperTree. You can discover a wide range of treatments for your wellbeing and health including massage, facials, hair, hair removal, nails, body treatments and luxury spa days and short breaks! Click here and register today for PamperTree and always have these amazing treatments at your fingertips.
Why choose PamperTree?
This incredible platform not only advertises available spas and beauty salons in Leicester but it also provides an easy to use search system making it super simple for everyone to successfully book an appointment. You are able to narrow down the salons advertised which helps you to make the best decision from a selection of venues that are relevant to your individual needs. It is online 24 hours a day and can be accessed from your PC, mobile or tablets to make sure everyone is able to make the most out of our booking system.
Whether you are looking for a fabulous nail salon in Leicester, a full body massage in Leicester or even a pampering spa day in Leicester, you are guaranteed to find the best venues near you that are known to always provide exceptional service for each and every client. You can alter your booking using your new PamperTree account to cancel, reschedule and discover your next stand out treatments with our amazing app and website platform.
It has become a regular trip for many to the local salon for a treatment and you can discover an array of remedial therapies for any aching muscles or you can choose from a selection of beauty makeovers, nails, brows and lashes and many more with even a selection of special offers on spa days too! You can easily search for a "salon near me" and PamperTree often also highlights a range of discounts on your treatments which makes sure you never have to break the bank.
Reviews
One of the best parts about PamperTree is that you can check out the ratings of each Leicester beauty salon and read through the reviews from previous clients which can help you to make the right choice for a salon close by. Only clients who are verified can publish reviews so you know that what you read is genuine. However, everyone's experience in a salon can be different and some venues may suit one person but not others and so you should always take this into account when reading reviews. Once you have booked an appointment and received your treatment we hope that you will choose to leave a review and if it was an excellent service you can help the salon on its way to become one of the best salons we promote!
What we advertise on PamperTree
There is such a huge variety of different beauty and health treatments available in salons and spas and PamperTree brings them all together to create a platform packed full of massage, hairstyling, hair removal, nails and even mobile beauty treatments and so much more for clients to experience. Clients are often overwhelmed with all the choices available, but when you narrow down the options using the location and treatment filter, you can easily choose the ideal venue for your needs. Here is an outline of all the incredible services on offer right here on PamperTree!
Nail Salons
Many people love to transform their nails with a classic manicure, pedicure or something more dramatic such as acrylic nails or gel nails. You can find the best nail bars in Leicester right here on PamperTree that always provide amazing services tailored to each client. The nail salons in Leicester also offer an array of stunning nail polish colours to choose from and if you are a regular client you can always discover something new to make the most out of your Leicester nail salon experiences.
The nail extensions and the new digitised nail designs are a popular choice for many as you can customise your style to create a unique new look personal to you! Why not complete your nails with some gorgeous nail art too? Whether you are looking for nail bars in Leicester or mobile nail technicians who can come to you, PamperTree is sure to help you find the best location. Nails can last up to three weeks and still look amazing, but you can receive a nail repair to any damage and also discover some incredible nail infills or instead choose gel nail removal for a safe service. Find the best UK nail salons which employ professional nail technicians Leicester based for the best treatments for you.
Hair Salons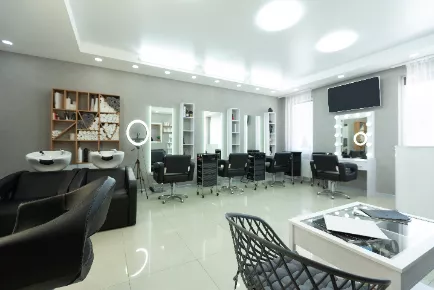 Whether you are getting ready for a special occasion or want a new look, you can find the best hairdressers in Leicester that can transform your style. The Leicester hair salons offer a variety of stunning treatments including Brazilian blow dry, hair colouring, keratin treatments, hair updos and even balayage and ombre! The best hair salons in Leicester will take into account your face shape and colour to create a stunning new look you are guaranteed to be impressed by. There are also wedding hair specialists available for the big day or afro hairdressers in Leicester that provide braiding and weaves.
PamperTree even helps you find the best venues for children's hairdressers who can make the experience fun and easier for kids who may be scared of that first haircut. From gorgeous colouring, highlights and lowlights for women to the classic men's haircut and style as well as a beard trim and shave, you are guaranteed amazing services in all the best hairdressers in Leicester.
Brows and Lashes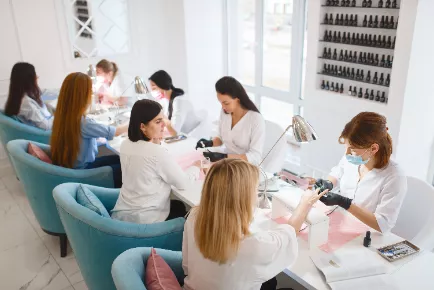 When you want to enhance your facial features, the range of lash and brow treatments are essential for you. You can easily book a brow and lash appointment in Leicester with the help of PamperTree to boost the appearance of your eyes with a brow and lash tint or define the look with an eyebrow wax and shape. You no longer have to spend time every morning making sure your eyes look perfect with these amazing services and even microblading which is a semi permanent service for stunning, dark brows. You can discover the best brow and lash salons in Leicester on PamperTree and even take a look at the mobile brow and lash beauticians who can come to you for a professional treatment. From lash extensions to lash perms and brow threading, choose the perfect service for you with stunning results.
Body Treatments
Clients love the selection of Leicester body treatments available, from weight loss treatments and cryolipolysis to ear piercing, tattoos, hydrotherapy and many more. You can discover an array of treatments which are ideal for the skin such as body exfoliation, back facials or steam and sauna therapy as well as services which are ideal for the body within, such as colonic hydrotherapy and cellulite treatments. When searching for body treatments in Leicester you can browse through the many salons advertised to ensure you receive the best service for you. From spray tan in Leicester to electrotherapy, book a professional 'body treatment near me' today with each service tailored to your needs.
Massage Therapies
The most popular service available is of course the treatments for massage in Leicester. Whether you are in need of relaxation or pain relief there is guaranteed to be a perfect service for your individual needs. From the classic Swedish massage or aromatherapy massage to the unique Thai herbal compress as well as the fantastic deep tissue massage and sports massage, your aching muscles will be revitalised and your mind soothed. You can even discover a luxury couples massage which enhances intimacy when shared with your partner. PamperTree is here to help you book the best places for massage in Leicester to ensure you receive a tailored service that leaves you feeling refreshed and lighter within. Find the best Leicester massage, whether it is a foot massage, hand massage or full body massage. Choose a salon or mobile massage therapist for a professional treatment.
Spa days
A spa day in Leicester is a truly luxurious experience, whether you are with your partner, friend or seeking some alone time. PamperTree advertises all venues that offer this service and you can browse through the options to help you find the best spa days in Leicester. You can discover the many deals on offer for Leicester spa days such as the last minute deals or special offers, or maybe you want the ultimate pamper package with a luxury spa day in Leicester! There are many treatments to choose from and you can personalise your day choosing only your favourite services for your day spas in Leicester. Relax with a loved one for a gorgeous pamper day with a selection of relaxing services designed to leave you feeling refreshed, stress free and looking good!
Hair Removal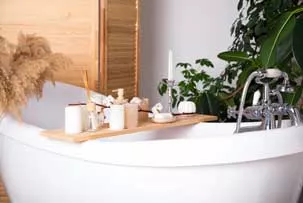 Body hair is controversial and whether you hate the appearance of hair or don't mind it, you can find luxury treatments for hair removal in Leicester on PamperTree. There is a range of services available including laser hair removal, electrolysis, waxing and threading and you can simply browse the venues on PamperTree to ensure you book an appointment for the best hair removal in Leicester. Boost your confidence knowing your skin looks fabulous with one of these impressive treatments for Leicester hair removal! A hair removal treatment is ideal for those who love super smooth and soft skin, or when you are preparing for a special occasion in which a lot of skin will be shown, perhaps a wedding or on holiday. Search for a venue nearby and you can even discover the mobile beauticians in Leicester who can perform various hair removal services in the comfort of your own home.
Mobile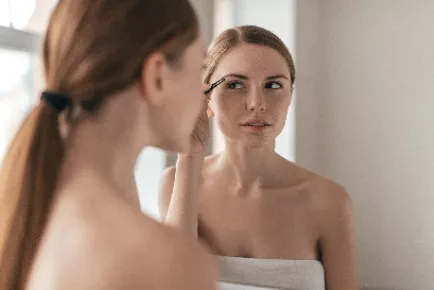 Whether you are unable to reach a salon venue due to mobility issues or a busy schedule, you can find amazing mobile beauticians in Leicester on PamperTree who can offer their services in your own home so you don't even have to leave the house! Many people now find mobile massage therapists, mobile hairdressers or mobile nailistas a much easier treatment option,  as there are never enough hours in the day to get everything done.
This is also a good idea for wedding days, proms or other special events so clients don't have to rush around getting ready, instead you can simply relax at home while the beauticians come to you. Transform your whole look with mobile hair and makeup and enhance your facial features with gorgeous brows and lashes to create a stunning style perfect the biggest of occasions.
Beauty Salons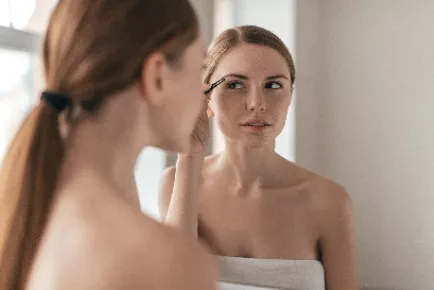 Beauty is the main focus of many salons in the UK, from Leicester nail salons, massage salons in Leicester, hairdressers and of course the classic beauty salons in Leicester. The skin on the face is constantly attacked by pollution in the air and a regular facial in one of the best Leicester beauty salons is an essential treatment which deeply exfoliates and cleanses the skin while also providing additional nutrients and moisture. You can choose from classic anti aging facials, hydrating facials and deep cleansing facials to the more intense options of microdermabrasion and resurfacing peels and PamperTree helps you find the best beauty therapist near you for a professional service tailored to you for long lasting results. Browse through the many beauticians in Leicester to ensure you book an appointment for fantastic facials.
Short Breaks
Sometimes people need to take a break from the stresses of work and home life and PamperTree has the perfect solution. Not only can you find amazing spa days and trips shared with a loved one in a luxury venue close by, you can also discover a selection of incredible short breaks in Leicester or further afield to escape from reality for a little while. You can check out the many locations available for Leicester short breaks and you can even specify if you would prefer a city break in Leicester or a country break in Leicester. Relax away from home and even indulge in a variety of spa treatments which release the stress and tension from the body and mind and leave you feeling deeply relaxed, refreshed and ready for the week ahead! PamperTree also often highlights a range of deals and discounts to make sure regular short breaks services Leicester are affordable and yet still provide memorable experiences for you and your family.
PamperTree has everything you need. Simply browse through our extensive listings for massage, spa days, beauty, hair and much more to discover your favourite beauty salons near Leicester that always provide amazing services. The expert therapists and beauticians will also tailor every treatment to your unique needs to ensure you receive professional services with outstanding results of gorgeous skin and greatly improved wellbeing. Use PamperTree today to book your next appointment and you are guaranteed to never look back!
...